Used Yamaha Piano testimonial
Used Yamaha Piano testimonial
Used Yamaha Piano testimonial
Used Yamaha Piano testimonial
Used Yamaha Piano testimonial
Used Yamaha Piano testimonial
Used Yamaha Piano testimonial
Brand New Piano Perzina Testimonial
"Master Piano Service is the most professional piano store in Calgary, My daughter love the YAMAHA U3 piano. The service was great with absolutely no sales pressure, and they gave us plenty of time to try out all the pianos. We received professional and friendly service throughout."
— CHEN CHANG
YAMAHA U3 – Calgary
"We bought Yamaha UX3 from Master Piano Service. We absolutely love our piano. We are very satisfied with the quality of the piano and the professional service that we received from Master Piano Service."
— TREENA
YAMAHA UX3 – Calgary
"We bought Yamaha YUX from Master Piano Service for more than three years now. I love this piano. The sound is amazing, and the tuning service has been done every year, I really appreciate the piano technician's service. We are very satisfied with the quality of the piano, so I recommend you to come to this piano store, You will find a good piano there."
— IVAN WONG
YAMAHA YUX – Calgary
"I've had a Yamaha U3 for about 5 yrs and I found Wilson on kijiji when I was looking for a piano for my little kids. We had some experience with him. He does really nice work on his pianos, and they're affordable. Our piano is quite great for the kids to play on. We're still in touch with Wilson, who now tunes our piano. He is knowledgeable and caring; He seems give us his products in low price and makes his business a reliable place."
— TIEN NGUYEN
YAMAHA U3 – Calgary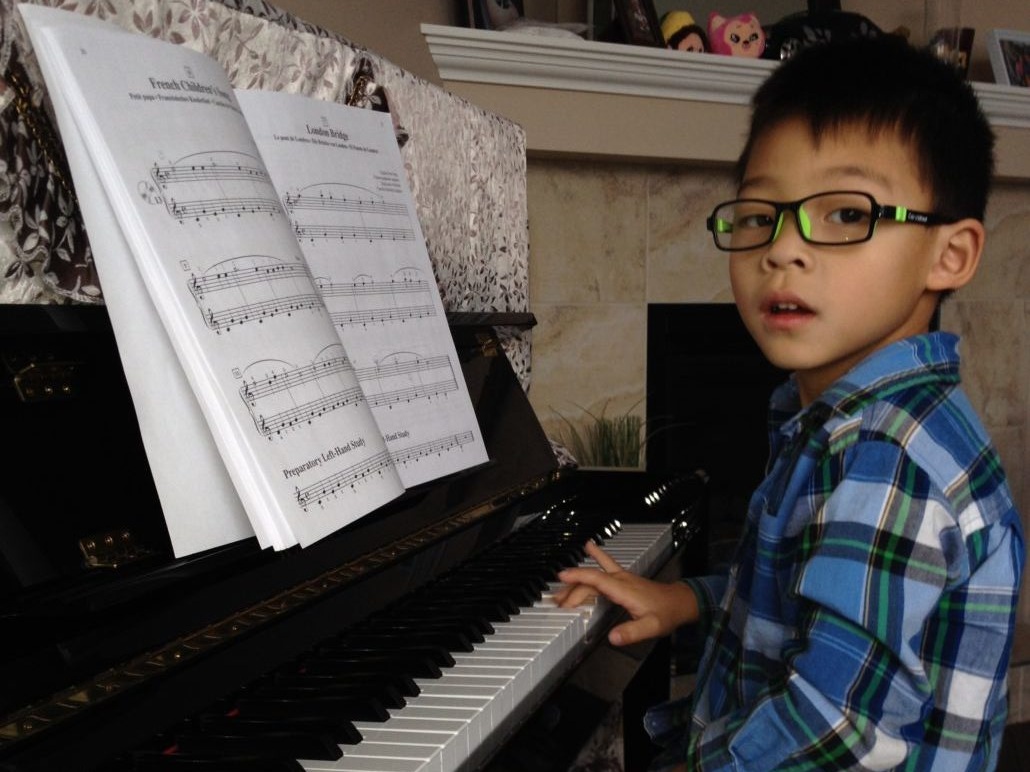 "I bought this Kawai HA-20 piano for my 6 year old son Samuel, who is being trained by a Suzuki teacher. Samuel is taking pride at looking after his piano and jumps on every day to practice his drills and latest tunes. As the Suzuki teaching method requires lots of parents' involvement, I am now taking piano lessons with Samuel, so the piano is well utilized. We got expert advice on selection, care and maintenance of the piano from Master Piano Service. The first tuning was just lovely and we were really impressed by the professional job done by Wilson. I would happily recommend anyone to make their piano purchase from this piano store!"
— RACHEL ZHANG
KAWAI HA-20 – Calgary
"We are very satisfied of the Yamaha U3 we bought from you. My kids enjoy to playing it very much! I will recommend you to our friends for sure!"
— SONYA TRUI
YAMAHA U3 – Calgary
"We are very satisfied of this used Yamaha U3 we bought from Master Piano Service. we saved lots of money compare to buy a new one, we are so glad to get this original Japanese made piano, have been used for 3 years without any problem. My son love it too much and play it everyday! He got a impressive improvement for his piano skill. I will recommend Master Piano Service as the best piano store in Calgary!"
— TERESA
YAMAHA U3 – Calgary
"We bought Yamaha U1 from Master Piano Service for more than one year now. We absolutely love our piano. The service has been fantastic from beginning to end.
The service from Wilson was great. As this is the first piano for us, we did not know much about the piano. He played some of the piano for us and gave us a lot of professional advise. He was very patient and very honest to deal with. After the piano was settled, he came to our house to tune the piano. He is very friendly and efficient. We still phone him if we have any questions on the piano. He always gets back to us with satisfied answer.
We are very satisfied with the quality of the piano and the professional service that we received from Master Piano Service. We definitely recommend your piano store to our friends."
— WENDY LIAO
YAMAHA U1 – Calgary
"We were looking for YAMAHA piano for a long time, we were shopping around the city and found the place Master Piano Service, the salesman gave us a really good introduction and professional knowledge about the piano. He did a wonderful performance on the piano, I really like the piano sounds and very enjoy the salesman 's piano skill, I decided to buy this piano which is amazing condition. My daughter like it so much after we bought it. I highly recommend Master Piano Service is the best place to buy a good piano and their service is absolutely fantastic."
— ANN
YAMAHA YUX – Calgary
"We've known Wilson through his wife, who then taught our son Chinese in Chinese School on Sundays. Once she unintentionally mentioned her husband had been a senior Piano tuner since years ago in China, we decided to give it a try on his service. It turned out to be a very pleasant and satisfactory experience for us. Wilson is professional, patient, and considerate when it comes to service time. He is dedicated, friendly and very humble, though through other sources later we found out he is indeed a very talented individual who not only can tune, maintain, repair piano, and plays great music, but also is a visual artist as well as an excellent sports player. Wilson provides timely and prompt great service. One time we had one key not working on our Kawai piano which was totally out of blue for us what had happened. Wilson delivered same day service and fixed the rarely-happened problem in just 15 to 20 minutes and it barely cost us anything!
It has been absolutely our pleasure working with him, and we definitely would consider to purchasing a high-end Yamaha piano from him when the need rises…Thank you Wilson. "
— YOLANDA
KAWAI – Calgary
"I was new to Calgary when I started to search for a piano for my 5 years daughter in Sept. 2012. My daughter's piano teacher recommended a U3 based on the fact that my daughter was a beginner and we didn't want spent too much, while we were still looking for high quality sound. I started with exploring the new Pianos stores in Calgary's and I was overwhelmed by the price. Then I started to explore the second hand stores. I did a lot of research on Kijiji and decided to visit some second stores. I hired technicians to help me to check the quality. The first second hand piano store I visited was in Down town and it ends up with disappointment, as the owner was trying to partner with my technician in selling and I fired that technician immediately. Then I went to "Master Piano" with a new technician who was well known as fair and helpful. I was impressed that "Master piano" had so many quite used Yamaha U3! After carefully tested all U3s, my technician indicated that those U3 had been well maintained and the price were quite good and I just needed to decide which one I should choose according to my budget. The store owner was also a technician and was quite helpful to tell the differences of all those U3s. I picked a one less than 10 years old which looked like a new one but was several thousand less expensive than a new one. The technician was also very generous regarding the delivery and after-sale maintenance. My daughters have done pretty well with the Piano so far and we love it!"
— LUCY LI
YAMAHA U3 – Calgary